Iontophoresis machines that stop hyperhidrosis
Break free from excessive sweat with the
pain-free hyperhidrosis treatment you can (actually) afford

.
All-natural
Our machines use zero harmful chemicals. Just water!
Guaranteed
You can return it within 60 days for a full refund.
Effective
With a 98% satisfaction rate, refund requests aren't really "a thing."
FDA-cleared
Every Hidrex iontophoresis device is FDA-cleared.
With Hidrex USA iontophoresis machines,  you can finally…
Shake hands

without

apologizing
Lift your arms

without

worry
Wear flip-flops

without

slipping
Stop excessive
hand

,

foot

,

& underarm sweat

with the most effective iontophoresis machine on the planet.
(includes everything you need to treat your hands, feet & underarms—just add water!)
Maximize comfort

and

efficiency with adjustable current flow
Minimize treatment time with customizable presets
German-engineered over 4+ decades
60-day money-back guarantee
99% satisfaction rate (only 1% request a refund)
Say goodbye to excessive
hand &

foot

sweat

with the iontophoresis machine your life will love you for.
(includes everything you need to treat your hands & feet—just add water!)
Maximize comfort

and

efficiency with adjustable current flow
Minimize treatment time with customizable presets
German-engineered over 4+ decades
60-day money-back guarantee
99% satisfaction rate (only 1% request a refund)
Win the war against excessive
underarm sweat

.
(includes everything you need to treat your underarms—just add water!)
Maximize comfort

or

efficiency with 2 current types
German-engineered over 4+ decades
60-day money-back guarantee
96% satisfaction rate (only 4% request a refund, and most who do exchange it for the DVP1000)
Breaking free from excessive sweat is
easy

.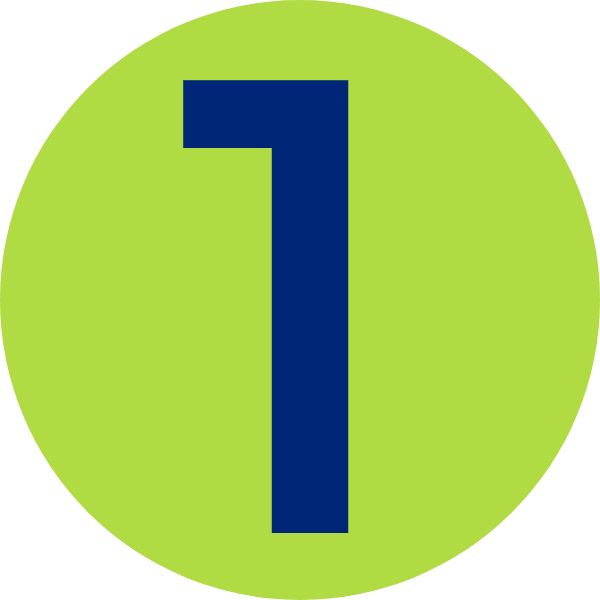 Buy your device
Order the iontophoresis machine that's right for you. Need help making the call? Get in touch.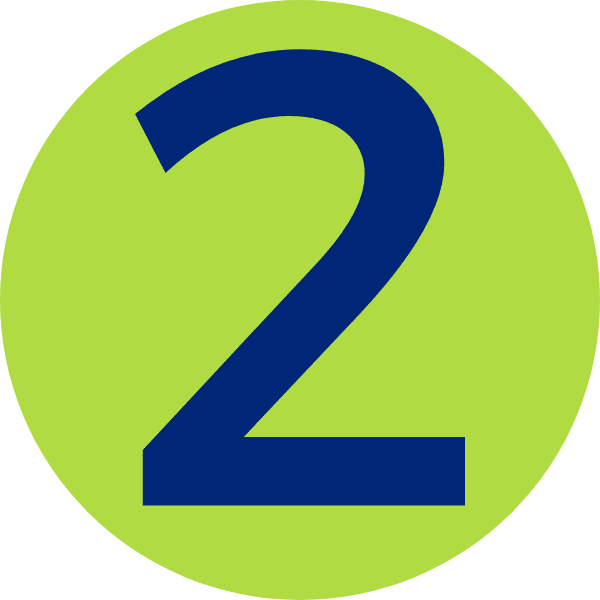 Send us your Rx
If you don't have a prescription, just let us know. We can help you get one!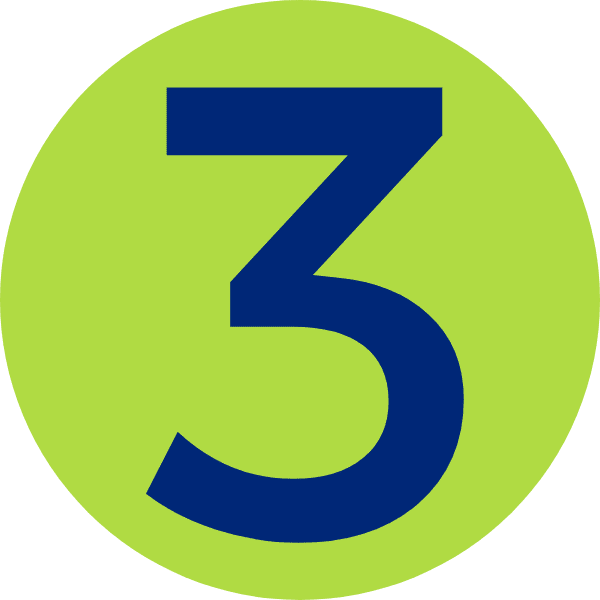 Get your life back
Join thousands of people who were suffering, but have now gotten their lives back.
"For the first time in my 35 years, I'm able to wear sandals! I can shake hands, type, write on paper, use a touch screen, the list goes on. I've used antiperspirant and Botox in the past and this product beats everything I've tried. My hands and feet are completely dry. It's worth every penny."
Why thousands
choose Hidrex USA iontophoresis machines

over

other hyperhidrosis treatments

.
Painful
Needles + potential side-effects
Inconvenient
In-office appt + drive time
Not Guaranteed
You pay—even if it doesn't work
Risky
May increase sweat elsewhere
Inconvenient
In-office appt + drive & recovery time
Not Guaranteed
You pay—even if it doesn't work
Pain-Free
Iontophoresis treatment is pain-free
Quick & Easy
Treat in minutes—from home
Guaranteed
Return for full refund within 60 days
Hidrex USA
Iontophoresis Machine FAQ

.
How does iontophoresis work?
Tap water iontophoresis (TWI) treats hyperhidrosis using a mild electrical current running through water to deliver ions into the body. The process blocks skin ducts to create a safe (and well-documented) treatment for hyperhidrosis, a condition that causes excessively sweaty hands or palms, feet, or underarms.
And by "well-documented," we mean that tap water iontophoresis has been researched and trusted as a go-to hyperhidrosis treatment for more than 40 years. And it's one of the most prevalent treatments for hyperhidrosis in Europe, where hyperhidrosis has been much more recognized, diagnosed, and treated.
How long does treatment last?
Think of it as a workout or a type of physical therapy; you get the results based on how diligent you are in doing your exercises or therapy sessions.
Here's the schedule that works well for most people:
Initial Treatment Schedule. Start with ten 15-minute treatment sessions (sessions should be about 24 hours apart).
Maintenance Schedule. The effects are iontophoresis are reversible, but just one or two treatments per week typically keep the symptoms away.
Of course, no two cases are exactly alike, so feel free to make adjustments to your treatment schedule. For example, you may find that more or less than the recommended 15 minutes per session works better for you.
Do your hyperhidrosis treatments hurt?
No. In fact, most people experience very little, if any, "discomfort."
And there are two reasons for that:
First, our devices have built-in Anti-Shock Electronics (ASE©). Though some iontophoresis devices can deliver an uncomfortable shock when removing your skin from the water, every Hidrex USA iontophoresis device has built-in Anti-Shock Electronics, which virtually eliminates that possibility.
It is important to note that ASE©  is only enabled while the device is ON, so we recommend removing your hands and feet from the water or the pads & electrodes assembly from your underarms or face BEFORE turning off the device.
Second, our devices have settings that put you in control of your comfort. Should you experience any amount of discomfort, the DP450 Underarms allows you to make some adjustments to increase comfort, but those adjustments may reduce the effectiveness of your treatment.
And thanks to its revolutionary variable pulsed current (VPC) technology, the DVP1000 Hands & Feet and the DVP1000 Ultimate allow you to maximize comfort without sacrificing effectiveness. With the DVP1000, maximum comfort and maximum effectiveness are a "both-and," not an "either-or."
Are your iontophoresis machines safe?
Yes.
Tap water iontophoresis is considered a safe practice. So, it's no surprise that our devices are FDA-cleared for sale and use in the United States.
Why are some competing devices cheaper?
You can find iontophoresis machines for half what you'll pay for one of ours. In fact, companies that offer cheap alternatives pop up all the time.
Obviously, we're biased, but here's what you get when you treat hyperhidrosis with a Hidrex USA iontophoresis machine:
Effectiveness. Clinical studies show that Hidrex USA devices reduce sweat 100% of the time. And that's great. But the question is, "Are our customers happy with it?" Yes. Just compare our return rates to the national average for online purchases:
National Average: 10+% of all online purchases are returned.
Hidrex USA DP450: 4% are returned (most are exchanges for our DVP1000).
Hidrex USA DVP1000: 1% are returned.
Quality. Hidrex USA iontophoresis machine are built to last. Many iontophoresis machines are made in China from subpar components. In stark contrast, Hidrex USA products are designed and manufactured in Germany. As is the norm with German engineering, Hidrex USA devices are made from top-notch components following extensive research. Oh, and they've been in production for 40+ years.
FDA-Clearance. Our iontophoresis machines are FDA-cleared. Many of our competitors have not gone through the costly process of becoming FDA-approved/cleared.
Safety. Some iontophoresis devices are made without safety circuits to protect the user. They're just voltage regulators with electrodes!
Why is FDA clearance important?
There are a number of iontophoresis devices available on the Internet. And only a very small number of them are FDA approved/cleared. FDA-approval/clearance means our devices are designed and proven to be both safe and effective for their intended use. Hidrex USA TWI devices are CE Marked (as they are manufactured in Germany) and FDA-cleared (as they are distributed from the U.S.).
Of course, there are other good and approved devices available, but we are concerned for the safety of users who have purchased some of the new devices that have appeared in the last couple of years. Many of them have no approval from their country's (or any country's, for that matter) health department and have no chance of it being approved even if submitted.
There is one device in particular that is not really a device at all; it is just an A/C wall adapter with selectable voltages and some electrodes (YIKES!). It has no protective circuits or other mechanisms in place in the case of a failure of the A/C adapter. And that's both careless and alarming.
Because tap water iontophoresis device mixes water with electricity, Hidrex USA operates under the assumption that FDA approval or equivalent matters to you.
Who should NOT use Hidrex USA devices?
Unless otherwise directed by your physician, you should NOT use Hidrex USA iontophoresis machines if you:
Have a cardiac pacemaker

;

Have an ICD (implantable cardioverter/defibrillator);

Are pregnant;

Have a metal-containing intrauterine device (IUD);

Have metallic implants within the current path (arm or leg);

Have large skin defects/wounds that cannot be covered with petroleum jelly;

Have impaired sensibility in your hands or feet (e.g. patients with

polyneuropathies);

Have potentially malignant lesions, acute localized infections, skin eruptions,

or swollen, broken, or inflamed areas;

Have an area of your body where sensation is absent or impaired;

Apply electrical current through or across the chest, brain, or sinuses;

Have suspected or diagnosed heart problems or epilepsy.
Can I get help from a human—for free?
Absolutely!
We want the same thing you want—your freedom from excessive sweat!
So, if you don't find the answers you want in our support documentation (or if you'd rather just ask a human), then feel free to call and/or email us.
If you're not getting results quickly, it's helpful for us to know how you have been treating, so, if you have it, email us a log of your treatment sessions. You can email your treatment log to customer.service@hidrexusa.com.
Warranty, Funding &
Prescription FAQ

.
Can I buy a device without a prescription?
For U.S. customers, we need an Rx on file to comply with our FDA Compliance Policy. So, you may order it, but we will need to have a prescription on file before we can ship it. If you don't have one, we can easily help you get one, as we work with physicians that do quick and easy video calls to help with this. All non-U.S. customers may purchase without an Rx.
How do I get a prescription?
Getting a prescription is easy. We work with physicians who do quick and easy video appointments. Want to know more? See our prescription guide. Rather talk with us? Get in touch!
Do you offer financing?
Yes!
Just click the PayPal logo on our product, cart, and/or checkout pages.
Can I get a refund if I don't like it?
Absolutely. Every Hidrex USA iontophoresis machine comes with a 60-day money-back guarantee. So, if you're not completely satisfied with your purchase, you can return it within 60 days for a full refund. We just ask that you cover the return shipping costs.
Will my insurance company reimburse me?
Maybe.
Because all Hidrex USA devices are FDA cleared, many insurance companies issue reimbursements for Hidrex USA iontophoresis machines. Want to know more? See our insurance reimbursement guide.
Do your devices have a warranty?
Yes.
Every Hidrex USA device comes with a five-year warranty that covers the operation of TWI modules only (accessories or consumables are not warrantied). We will repair or replace the device at no charge unless the failure of the device is due to abuse, mishandling, or any other apparent external damage.
Please note that devices sold prior to June 1, 2019, have a three-year warranty.
My hands and feet were constantly sweaty—they dripped most of the time. It affected my job, social life, and overall mental health, as I was always worried about having to shake someone's hand. I tried medication, acupuncture, and botox injections. Botox worked, but it was expensive, painful, and only lasted 3-6 months.
So, I bought the DVP1000 iontophoresis machine and started seeing results after 12 sessions. I slowly increased the voltage on both hands and feet. Today, I've done 23 sessions and both my hands and feet are completely dry. This device is very effective.
This is the solution to sweaty hands and feet. If you're hesitant, don't be. My life over the past few weeks has been incredible; I had multiple customer meetings and shook a lot of hands, all of them completely dry. I'm wearing flip-flops for the first time in my life.
Pick your device.
Enjoy your life

.