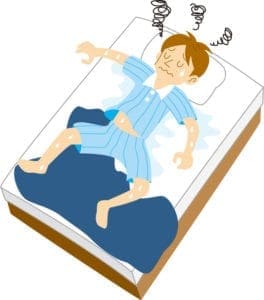 Excessive sweating can be a nightmare if you don't properly take care of yourself. If you're having problems with your skin and you want to control excessive sweating, it's important that you do everything you can to alleviate these issues.
The stress involved with constant, heavy sweating isn't just because you feel uncomfortable. After a while, the thought of breaking out in a severe sweat episode will be with you every second of the day and will just further stress you out. It's time you stop the sweating and stop worrying for good.
Here are a few things you can do that might help control excessive sweating and allow you to get your life back.
Use iontophoresis devices to help control excessive sweating
Iontophoresis devices are commonly referred as "no-sweat machines," and provide that exact type of assistance. Keep in mind, however, that going in for one hyperhidrosis treatment won't immediately get rid of your sweating issues. You're going to have to schedule a few additional appointments to completely put an end to your sweat and stress-filled life. Typically, between six and 10 Iontophoresis treatments will help completely shut down your sweat glands.
Iontophoresis is a fairly new treatment, as far as the general timeline for medical treatments is concerned, but it's actually been helping individuals deal with hyperhidrosis since the late 1960s. Iontophoresis devices have been helping treat people with excessive sweating for over 50 years now and will continue to do so as long as people continue to suffer from hyperhidrosis and need help with excessive sweating.
Dress appropriately and pay attention to your clothes
Since you're not going to completely put an end to your sweating issues right away, you should know a few quick do-it-yourself ways of alleviating stress as best as possible. By paying attention to the clothes that you wear, you'll at least give yourself a chance of limiting the severe sweating that might otherwise come with warmer, heavier clothing. Wear light shirts and shorts, change your socks and footwear often, and consider finding quality athletic apparel.
If you want to learn more about how to deal with your excessive sweating, contact Hidrex USA today.